About Final Step Limited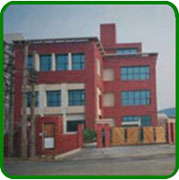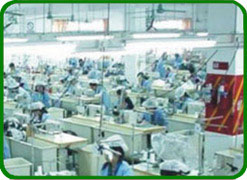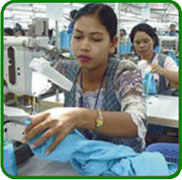 Who we are & what we do.
Final Step Limited is a private label manufacturer producing wholesale quantities of garments, accessories, and fabric products at our own manufacturing facilities located in Guangzhou China. We support volume importers and specialist manufacturers around the world, who wish to safely outsource productions of their branded products, reduce manufacturing costs & increase capacity. We offer flexible production capacity and consistently high quality products shipped on time, every time.
Our 3 main manufacturing divisions focus on dancewear, academic & graduation regalia, and award ribbons, rosettes & ribbon products.
Our commitment to quality.
We fully understand that, in the long term, any manufacturer succeeds or fails based on their reputation, and so the quality of our products must reach and where possible exceed the expectation of each and every client – not once but constantly, for every production that we make.
Delivery on time, every time.
If a production is late, we know that this can be as great a problem for a buyer as poor quality; resulting in loss of sales, loss of profit, and valuable finance being tied up in excess stock. When we give you a shipping date you can bank on it.
Location.
Our Guangzhou factory is located near the largest and most diverse fabric wholesale market in China and we have strong relationships with many good fabric producers. We are 20 minutes from the canton fair buildings and 25 minutes from the center of Guangzhou, which is only 2 hours by comfortable train from Kowloon station in Hong Kong.
Please Contact Us with any questions, we are happy to assist in any way.
---