Information for high volume buyers.



Are you a, volume re-seller, importer, or manufacturer? We can offer you low prices , for all types of graduation regalia. we have a skilful workshop, with large capacity, and a high quality focus.
Praise from our clients:

The stoles arrived today and I am shocked at the quality … it's so good … really impressed! The print was nicely done, and all the stitching so tidy. Can't wait to order again!

J from New York.

***
Very happy with the order. Thanks for all your hard work.
David F from New Jersey.
***
I have to say that I was expecting the worst, never buying online before, but I got the best. The embroidery was spot on after all my worrying! I will have another order for you next week.
Mrs. S from Palm Springs.
***
So glad we found you, more orders coming soon!
Ms. O from Nebraska.
***
Buying from you was smooth, easy, & quick and you really do have the best pricing on the web bar none! Keep those prices down and you will have my business again and again.
David P from Chicago.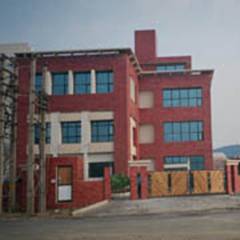 We are a manufacturer of wholesale Graduation stoles, also known as wholesale graduation sashes, wholesale college stoles, wholesale honor stoles, wholesale honor sashes, wholesale Greek stoles or wholesale Greek sashes, which are available in your choice of color; ideal for a college graduation commencement ceremony & used for honor society awards.

We also manufacture printed graduation stoles and embroidered honor stoles, and are able to make custom made honor sashes & custom made honors sashes to your requirements.

Our custom made graduation stoles, custom made college stoles, custom made sorority stoles and custom made fraternity stoles are all made to the highest quality standards from the finest materials. Custom made honor society stoles are available as embroidered honor stoles or printed honor stoles.